Brisbane
Husband and wife team, Kyle & Leticia are walking dogs daily right across Brisbane. Book in by 5pm tonight and we can start tomorrow!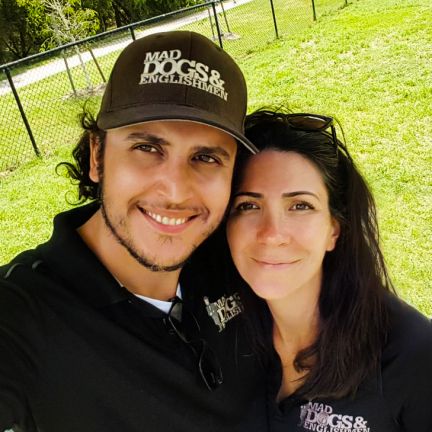 This is what the owners of Brisbane's most popular & professional dog walking service, have to say:
"We love what we do, more importantly, we love the dogs we take care of, that is why we look after them so well. We go above and beyond to provide each dog with their own individual treatment and do our best to make sure they always get the most out of their outings.
We also make a point of giving daily feedback for each walk we do on Instagram. It enables us to share every smile and make the owners feel as if they were at the park too, seeing how much fun their dogs have running and playing with the other puppies.
Let your dog become a Mad Dog and see with your own eyes how deeply the joy, socialisation and exercise that our professional service provides can enrich their lives."
Kyle & Leticia
You can book your first walk online by filling out the "register your dog form", or call us now for a chat.
For a Dog Walker in Brisbane look no further!
How to book: Complete the online booking form or call Kyle on: 0420 452029
&lt Find dog walkers in other areas